Here is a partial list of past clients and testimonials.
Cott Beverages

Realcomm

Pro-Coat Systems



General Dynamics


DCH Gardena Honda

Ingersoll Rand

Rust-oleum

RazorGator

Oakley


Cirqua Customized Water

Sigma Nu Fraternity

Temecula Stampede

American Fidelity Insurance

State Fund Insurance


Anaheim Hills Jaguar
Navco Security Systems

WorkShare

OC Weekly

Centara Capital Management Group, LLC

Cendio Restaurant La Jolla

Practical Lawyer
David Ollis Landscape Development
Jennifer Johnson Catering
L & B Pipe and Supply Co.
Divide the Day
Asset Protection Company
Facilities Protection Systems
CSI Support & Development
Lumpy's Golf
Talent Productions
Brighton Industries
California Black Campers So. Calif
One Ten Club
Sebastian's Restaurant Toluca Lake
The Culver Hotel
Yuma Golf & Country Club
CC Insurance Brokers, Inc.
San Diego County Water Authority
Employees
Absolute Mortgage Solutions
Strategic Alliance Jobs
St. Bernard High School
Los Angeles
Cathedral High School
51 Minds
Teamworks
Desert Motorcycle Riders
Simonian Imports
Checkpoint Communications
Matadors Community Credit Union
Bella Donna Special Events
Irvine High School

Private Parties

Reunions
Surprise Birthday Parties
Bachelor/ette Parties
and many, many more..


Past events have been held at...

Hyatt Valencia
Hyatt Westlake Plaza Hotel
Seau's Restaurant San Diego

Hard Rock Hotel San Diego

Desert Springs JW Marriot

Hilton Suites Anaheim

The Grand Long Beach
Almansor Court
Fairmont Hotel Newport Beach
Lake Arrowhead Resort and Spa
Coast Hotel Long Beach
Catalina Spa & RV Resort
Surf and Sand Hotel Laguna Beach
Ambience Steak House
Rancho Las Palmas Resort
Embassy Suites Arcadia
Newport Beach Hyatt
Thin Nightclub San Diego
Adventures at Sea Yatch - Newport
Best Western Antelope Valley
Marriot Rancho Las Palmas
Four Seasons Westlake Village
Odyssey Restaurant Granada Hills
Hornblower Cruises Marina del Rey
National Orange Show
Doubletree Hotel San Diego
Valencia Country Club
Green River Clubhouse Corona
Friendly Hills Country Club Whittier
Hotel Solamar San Diego
Orange County Fairgrounds
Pala Mesa Resort
Doral Desert Princess Resort Palm Springs
Maytime Lane Clubhouse Culver City
Cinespace Hollywood
Baja Blues Bar
Heritage Palms Country Club Palm Desert
Monte Carlo Banquet Hall
Canyon Country Club Palm Springs
White House Restaurant Anaheim
Del Mar Hilton * Carlos O'briens * The Coach House * Mario's Place Riverside and many, many, many more...



We want to see your pictures!! Please send your pictures / testimonials to us at: TripleDiamondEvt@aol.com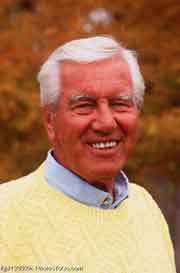 Here's what our clients are saying...
AAA Triple Diamond Events Casino Party Rentals,

Just a little note to say Thank you! My father's 80th b-day was exceptional! We never excepted a turnout of 300+. Your set-up crew and dealers were ALL on time and the tables were exactly what we were looking for traditional green LAS VEGAS tables. The dealers were extremely friendly and fun to be with. Special thanks to Xavier, Stephanie, Sergio, Ana, Josh, Steve, and the other dealers for taking the first hour to teach everyone how to play. We look forward to booking you for our company Xmas party.

B. Johnson

San Diego, CA

AAA Triple Diamond Events Casino Party Rentals!

Thank you so much for your dealers....our party and the blackjack tables were a HUGE success. You definitively lived up to your reputation and referral. Thanks again!

Didi

Encinitas, CA
Dear AAA Triple Diamond Events Casino Party Rentals,

Thank you so much for a wonderful party last night! The tables were great and the dealers amazing. Everything went great.

I give one of the dealers the balance that I owed you in a check and the two blackjack dealers had left before I could give them their tips. I also gave the tip money to the same dealer.

Thanks again!

L. Fingleson
Calabasas, CA

AAA Triple Diamond Events Casino Party Rentals,
Thanks guys. The dealers were excellent. I hope they had fun. Could you please email me the final receipt. Thanks so much! Nick ( this is for the poker tourney on Oct. 6th)
Nick B.
Culver City, CA

AAA Triple Diamond Events Casino Party Rentals,
I just wanted to thank you and your staff for your DJ and casino table services at our February 23 wedding in Lake Arrowhead, CA. Your DJ and staff were perfect! They were on time, did a wonderful job, and really made the guests happy. Everyone just loved your entire staff. They were very energetic and fun to be with. We will definitely recommend your company in the future and will definitely be using your firm in the future. Please thank your staff for us and we hope they enjoyed themselves also.
Thank you!
Mr and Mrs Million
Nuevo, CA

Hi AAA Triple Diamond Events Casino Party Rentals!
This is Lupe from the April 5 party....just wanted to say thanks for entrusting me with the deposit and paying C.O.D. The party was a huge success!! The dealers were FANTASTIC!!!! Thank you very much...you guys are definitively going in my rolodex. Also I'm recommending you for another future casino party!! Thanks again!
Lupe R.
South Gate, CA

Hi AAA Triple Diamond Events Casino Party Rentals!
My friends and family really enjoyed the blackjack tables and RAY! We are planning to give more casino night parties. We would like to personally request RAY. Tell him thanks for a great time!
T. Flemings
Los Angeles, CA




AAA Triple Diamond Events Casino Party Rentals,

Thank you for making our company party an incredible night! We had never done this before but Tom guided us through the whole process. From how many guests we were expecting, how many tables to get, what kind of atmosphere we wanted to create, even to prize selection for our guests. Kudos to you and your company! Everything went PERFECT!

Everyone is still thanking me for such an amazing time and the party was 3 weeks ago!

Wishing you continued success!

D.Shannon

Ontario, CA

AAA Triple Diamond Events Casino Party Rentals!!

We had an awesome night this past weekend at my birthday party! The dealers were awesome, you're tables were perfect! My friend had a Casino Night a while back and I was afraid that my tables were going to look "cheesy" like the company that he hired. Melissa told me that you get all of your equipment from Vegas and that she grew up around Casinos her whole life. I trusted her and I'm glad I did. I just kept hearing from everyone, "wow...these are nice!"

I just have to say you guys ROCK! Keep up the good work!

M. Aboudourian

West Los Angeles, CA